Introduction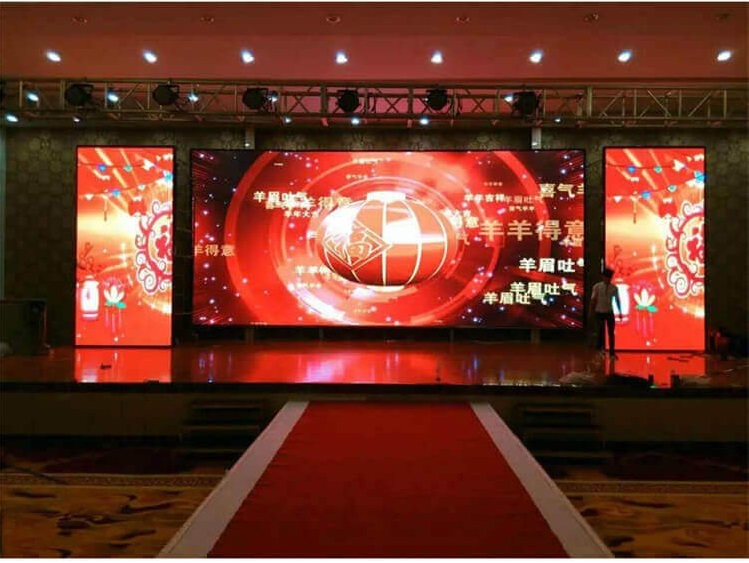 Display In Mexico
What are two things that exude light and color? If you guessed LED screens and Mexico. You are 100 percent correct. Mexican culture has an affinity for everything LED displays to bring being one of the most lively places globally. Whether you're in a shopping mall, a church, or even in a busy street somewhere, you will see LED displays everywhere in Mexico. By now, you can probably tell if you want to get noticed in Mexico, you need to have an LED display. However, buying or renting LED displays is a significant investment. To ensure you get the best-LED show Mexico has to offer, we have assembled this list of the top 10 LED display suppliers in Mexico. So, keep reading if you want to know how to get the best selection of LED displays in a land of lights and colors.
2. Popular LED Display Markets In Mexico
The LED display market in Mexico is broad. Since Mexico has such a vibrant culture and love for entertainment, LED, displays are always needed in one place or another. Professional markets such as airports, offices, and schools use many LED displays. Additionally, LED displays are extensively used for commercial and entertainment purposes in Mexico.
Listing all the places that use LED displays in Mexico would take up all day. However, here is a summary of the biggest LED markets in Mexico.
• Restaurants And Shopping Malls
LED Display for Restaurants

All the most prominent restaurants in Mexico have LED displays outside and inside their buildings. Mexico loves colors and music. A restaurant without bright lights and attractive visuals won't attract a Mexican demographic. Whether you go to a big fast-food restaurant or a small bar or pub, you will see LED displays all across their premises.
LED displays and shopping malls go hand in hand. No matter what country you go to, every shopping mall has LED displays showcasing the latest fashion trends and new products. However, with Mexico's love for fashion and consumerism to the mix, you'll find yourself in the utopia of LED displays. Just like the country itself, Mexican shopping malls have some of the world's most colorful and vibrant LED displays.
• News Broadcasting Studios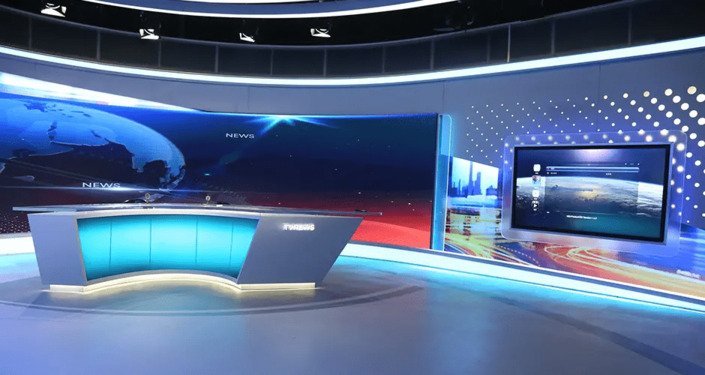 LED Screen for News Studio
News broadcasting studios need many LED displays to provide accurate information and visuals to their audience. If you've watched the news, you may have noticed the giant LED displays installed behind the anchor. These LED displays give the studio a bright and futuristic look. However, more importantly, these LED displays help the broadcasting station add relevant visuals to the background of a shot when reporting a story.
All departments of broadcasting stations use LED displays. Whether you watch local news, sports updates, or even weather reports, you will see LED displays everywhere. Furthermore, the off-camera production in broadcasting stations also uses LED displays. Broadcasting stations place a big LED display in front of the news reporter. The reporter reads off the LED display when they report the news. These LED displays aren't visible on camera but are an integral news reporting tool.
• Festivals and Night Clubs
LED Screen for Festivals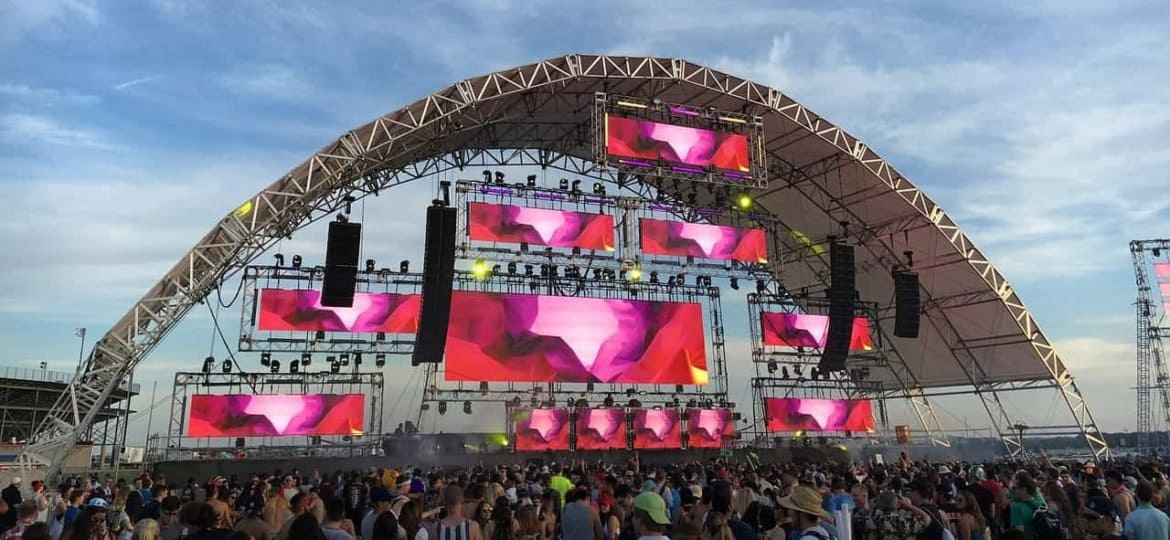 Mexico is famous for its loud and vibrant culture. Mexican culture incorporates lots of festivals and opportunities for celebration. Some of the biggest festivals in Mexico are the Day of the Dead, Independence Day, Easter, etc. Additionally, big carnivals and parades are always happening somewhere in Mexico. LED displays are always a necessity in these festivities to amplify the vibrancy of the festivals and celebrations.
Aside from festivals, singing and dance are always alive in Mexico through their lively nightclub culture. There are many nightclubs in Mexico that blast music all through the night. Aside from huge stereos, these clubs also have huge LED displays on stage. Night clubs don't use traditional lighting. LED collections help illuminate nightclubs with their bright hues and colors, along with the colorful party lights.
• Concert Halls And Sports Arenas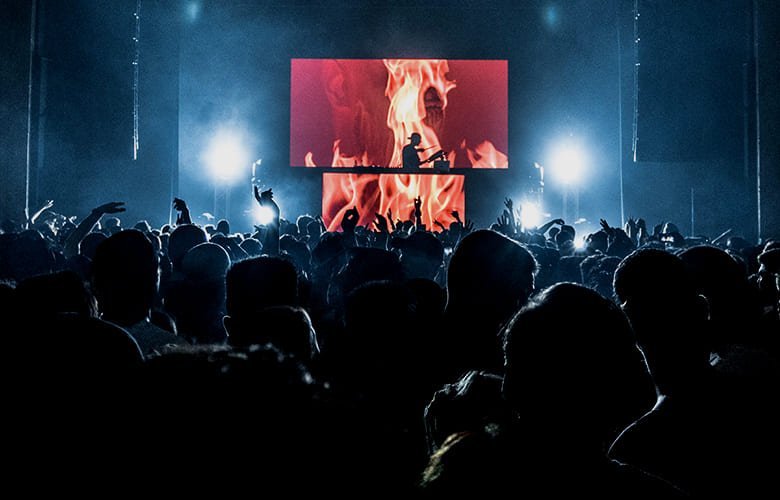 LED Screen for Concerts
Music is an integral part of Mexican identity. If you ever visit Mexico, notice how music and dancing lurk at every street corner and alley. Mexico's love for music and dance is celebrated through the country's many concerts every year. Mexican concert halls are always packed with people. However, concert halls install large LED displays all over the entrances to help audiences see no matter how far away they are seated.
Aside from singing and dancing, Mexico has a lot of love for sports. Football is a predominant variant of Mexican culture. There are many large sports arenas where people from all across the country gather to watch their favorite players play football. However, the large crowd can make it difficult to see what is happening. Luckily the arenas have big LED displays that let everyone see what is happening on the field up close.
• Churches
LED Screen for Church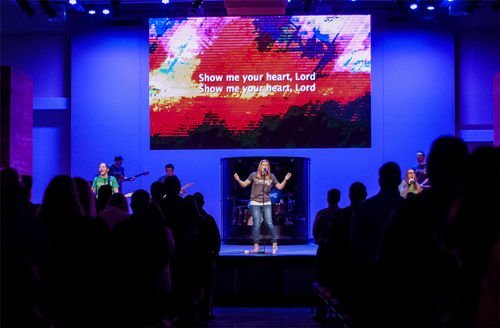 Mexico is a predominantly Christian country. There are many churches all across Mexico that hold big gatherings for prayer on Sundays. However, unlike other countries where sermons are quiet and graceful, Mexican church gatherings are as bright as the country itself. Don't be surprised to see dancers or a mariachi band on stage if you ever visit a Mexican church.
Many Mexican churches have big stages and LED displays to amplify religious celebrations. It is also not uncommon to have religious concerts at churches. Mexico is a densely populated country. To help everyone at the church feel included, microphones, LED displays, and speakers were set on stage. These tools help everyone participate in the festivities, even if they are at the end of the crowd.
3. Top 10 LED Display Suppliers In Mexico
There are many great LED suppliers in Mexico. However, the suppliers listed below have the best-LED displays in the Mexican market. Make sure to go through the list extensively to find the best supplier for you.
• Medios Mexico
Medios Mexico has over ten years of experience in the industry and is most experienced in supplying LED displays to Mexico. Their specialty is in providing LED displays for advertising purposes. Aside from LED displays, they also offer billboards and tools for your advertising needs.
• MMP Screen
MMP Screen is a national leader for all types of LED screens. They specialize in providing their customers with the best services with a 60-month warranty after installation. Aside from purchasing an LED display, they can also help with installations and maintenance.
• Pixelwindow
Pixelwindow started its journey in 2011. They dedicate themselves to building a clientele based on trust. With ten years of experience in the industry, they introduce their customers to the latest LED trends and products.
•Kolo
With over 35 years of industry experience, Kolo provides the best-LED screens for rounded or unusual structures. However, they also have flat traditional LED displays as well. So go to Kolo for a wide range of LED displays.
• RGB Tronics
RGB Tronics has over ten years of experience providing large-scale electronic solutions. They specialize in retail and advertising. If you are looking for a giant billboard for commercial purposes, give RGB Tronics a call.
• Pantallas Electrónicas de LED
Pantallas has over ten years of industry experience and is a leading name in the Mexican LED display scene. They aim to make LED displays affordable to their customers. However, even with the low prices, their LED displays are of the highest quality.
• Pantallas LED
Not to be confused with the previous entry on this list, Pantallas LED was established in 2006. With over 15 years of experience, this company is an LED display veteran in Mexico. They provide LED displays for advertising and displays for mobile phones and other gadgets.
• Miamex Screen LED
Miamex has over 15 years of experience supplying and installing LED displays across Mexico. They promise state-of-the-art LED displays with the best color quality. If you want vibrant LED displays, contact Miamex.
• HPMLED
HPMLED has over 29 years of experience in the industry. They have the most versatile array of LED displays. Whether you need a big LED billboard or a tiny LED screen for your phone, HPMLED has it all.
• Visual Stage
Visual stage sells and rents out the HD LED displays. For supplying LED displays entertainment and even commercial needs, they are considered the best in the region. Thus, their LED displays are visually marvelous with color accuracy and high-definition images.
4. Tell Your Next Supplier For MYLED LED Displays
MYLED was established in 2010. Since then, we have made the best-LED displays using only the latest technologies. The quality of our LED displays is globally certified and has a 3–5-year warranty.
---
Post time: Mar-03-2023